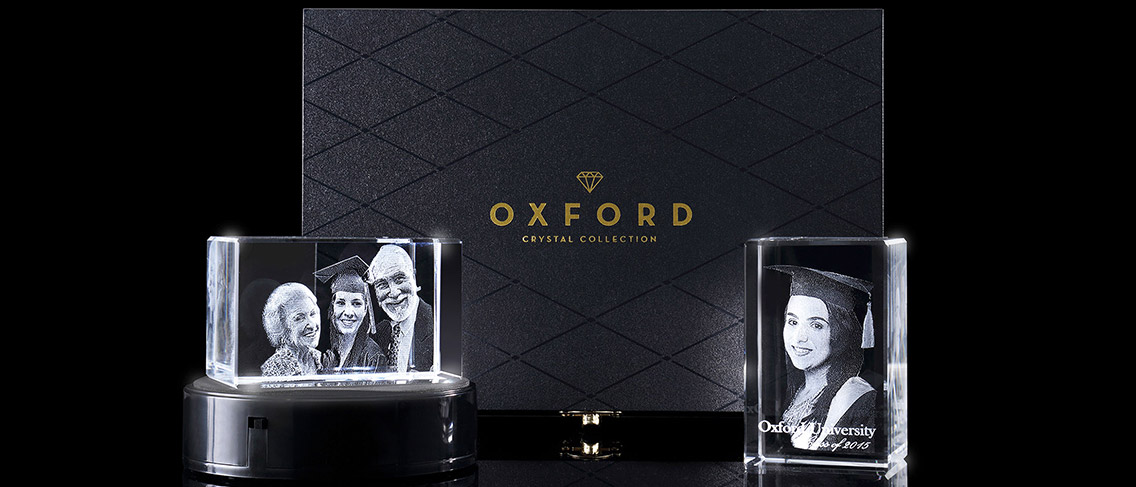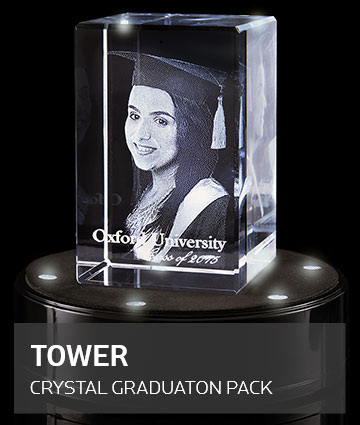 Welcome to Oxford Crystal
By In A Crystal
We provide a unique service transforming your graduation portraits and family photos into an everlasting 3D laser engraved crystal.
Our Oxford Crystal Collection is beautifully packaged in a luxurious velvet lined gift box and includes our light stand.
Customise your 3D crystal even further by adding your name, degree and University name to compliment the 3D engraved photo.